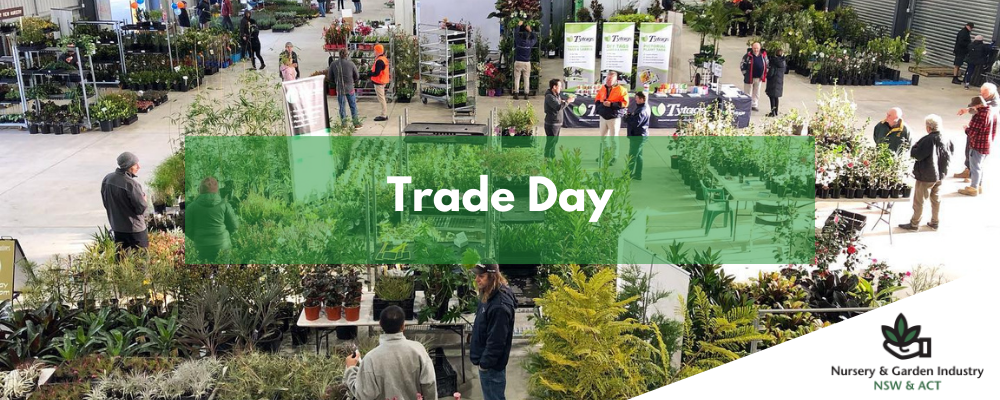 Welcome to Trade Day



A trade-only plant market, connecting growers and allied suppliers with buyers from across NSW and ACT.

Our Trade Days are held in Sydney (once a month), Northern Rivers (biannunally) and Port Macquarie (yearly).

Trade Day provides buyers with access to top-quality greenlife and allied nursery supplies at the best prices. Our exhibitors span the eastern seaboard, from Queensland, through NSW and into Victoria, and stock a diverse range of plants from every climate.
Pre-purchase or buy on the day and enjoy the convenience of a central collection point. See what's new each month, talk directly with growers and hand-pick premium stock. Trade Day also provides a fabulous networking opportunity allowing you to cross paths with industry peers and stay in touch with what is happening in the industry. We welcome new faces and hope to see you there!
2023 Trade Day




Calendar

May


Jun


Jul


Aug


Sep


Oct


Nov


Dec


Date
(Wednesday)


Sydney
Wed 17


Sydney
Wed 21


Sydney
Wed 19


Sydney
Wed 16

Port Macquarie
Tues 29


Sydney
Wed 20

Northern Rivers
Tues 12


Sydney
Wed 18


Sydney
Wed 15


Sydney
Wed 6