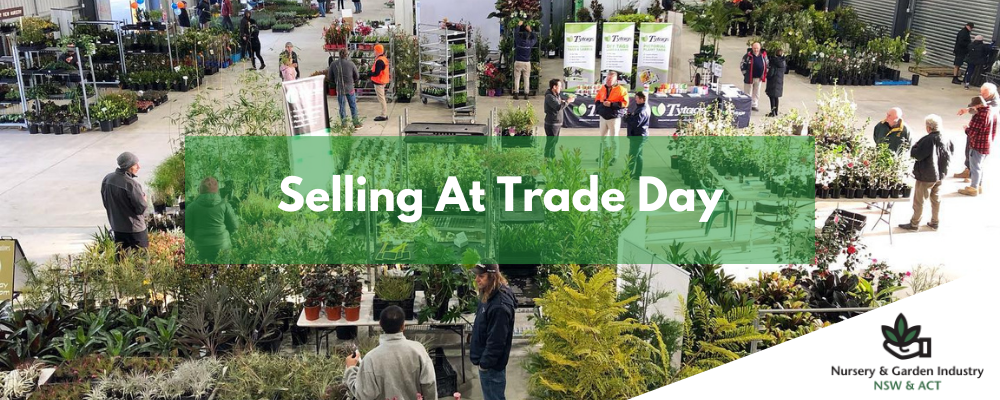 There are so many reasons to be part of Sydney Trade Day as a stand holder.

Discover new customers, provide a valuable service to your small and regional customers, reduce freight bills, promote new product lines and enjoy catching up with those in the industry.

What Trade Day are you interested in exhibiting in? Sydney | Northern Rivers | Port Macquarie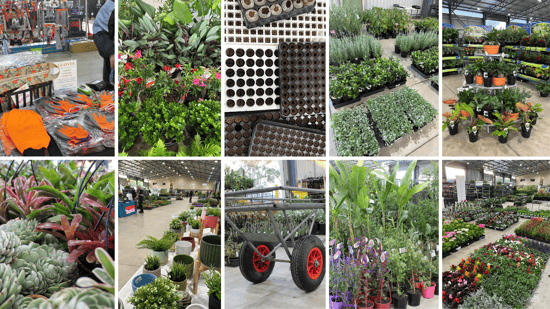 Stay connected with our Trade Day Newsletter and stay informed about all the latest updates and events:
Please note: stand holders need to be full financial members of NGINA or NGIQ and must agree to abide by the Trade Day Bylaws. Stand holders are required to have public liability insurance for no less than $20 million that covers them for market activities.

A permanent stand holder is booked in to attend every Trade Day and has committed to pay for the stand for the 12 months period - even if unable to attend. You are assigned your preferred stand location and keep that same stand location each month. While we make every effort to fill your stand if we receive prior notice of your absence, regrettably, it is not always possible to do so. Therefore, even if you inform us of your absence, you will still be required to pay for that month. If we do manage to fill your stand with a new attendee, we will look to assist and provide you a credit on that month. Permanent stand prices are approximately 30% cheaper than the Monthly Casual Stand pricing.

As a Permanent Stand Holder, if you anticipate being unable to attend Trade Day on a frequent basis, we therefore suggest considering to switch to the more flexible Casual Stand Holder. While the monthly fees for Casual Stands are higher, you will not be required to pay for months you are unable to attend. However,

A Casual Stand Holder is charged for each month they attend and is not locked into attending for any number of months in the year (but pays 30% more based on a 12-month period than the permanent stand holder).

Stand holders are invited to advertise in our Trade Day email and on our flyer at no charge.
Already a member? Apply now to become a stand-holder.
Take a look at our Trade Day Stand Map and our Trade Day Site Map for further information.
For more information contact NGINA on 02 9679 1472 or email info@ngina.com.au.
Sydney Stand Pricing:
Small 3x3
Permanent Stand holder: $106
Casual Rate: $143

Standard 4x6
Permanent Stand holder: $148
Casual Rate: $201
Large 6x6
Permanent Stand holder: $223
Casual Rate: $297
Double 8x6
Permanent Stand holder: $297
Casual Rate: $392
Roaming (no fixed stand): $138. Available for members only.
** A roaming stand at Trade Day refers to a promotional approach where businesses have no physical booth but can distribute marketing materials and engage in advertising activities throughout the event.

Northern Rivers Trade Day

• Set-up from 1.00 pm to early evening the day prior
• Site open from 6.00 am on the day
• Trading commences 7.30 am. No stock is to be removed before 9.00 am (no exceptions due to WHS)
• Electrician check tags are to be on all electrical device cords used on powered sites
• No refunds will be given if you are a no-show on the day

Bookings to: Julie-Anne Pearce, Pearce's Nurseries
t: 02 6628 1289
e: julespearce@bigpond.com
Northern Rivers Stand Pricing:
Regular 2x3
Member Stand: $100
Non-Member Stand: $125

Large 4x6
Member Stand: $125
Non-Member Stand: $175