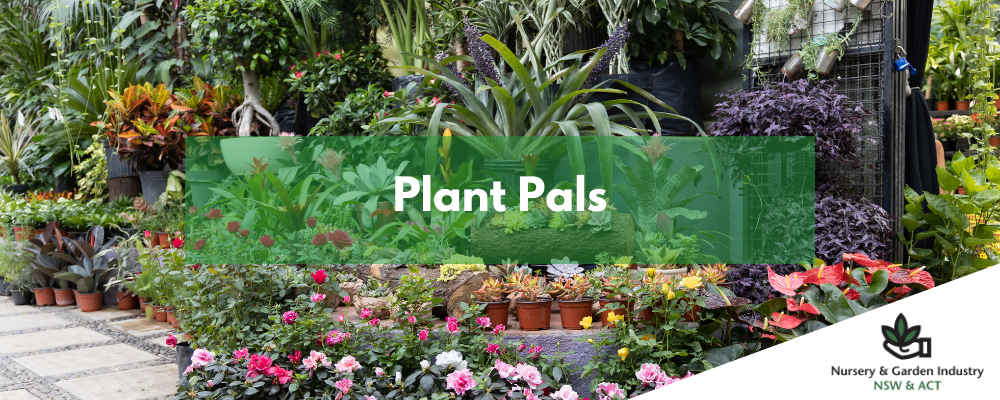 Your online community for all things gardening and green life
Plant Pals is a member-orientated initiative funded by Greenlife Industry Australia and supported by NGINA, the other state associations and Garden Centres Association of Australia. The campaign seeks to build an online community for consumers and will promote garden centres as the go-to destination for expert gardening and landscape advice, and the purchase of greenlife.
Green exposure has proven health and wellbeing benefits. Plant Pals provides expert advice that will help your plants and garden thrive. If you're starting out or wanting to expand, Plant Pals will enable you to connect with your fellow Australian green thumbs and get creative in your home and backyard.
Visit the Plant Pals website, there's so much information available — tips, tricks and advice, "how to" guides, videos, blogs, podcasts, social media graphics and so much more.