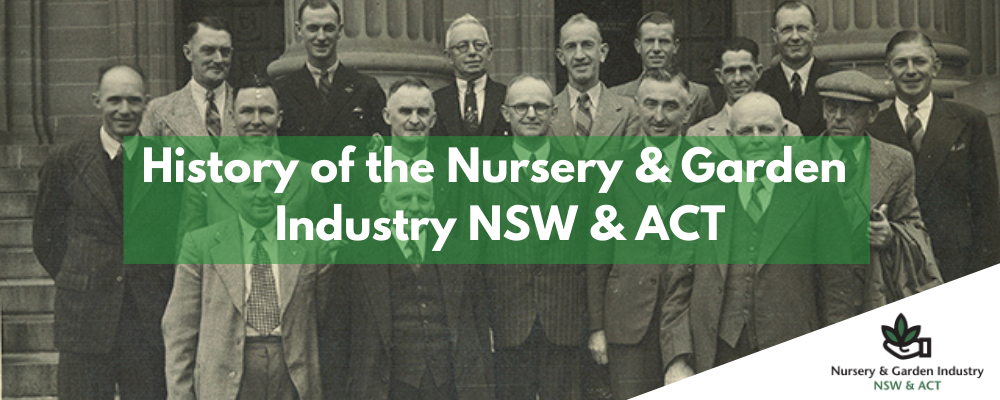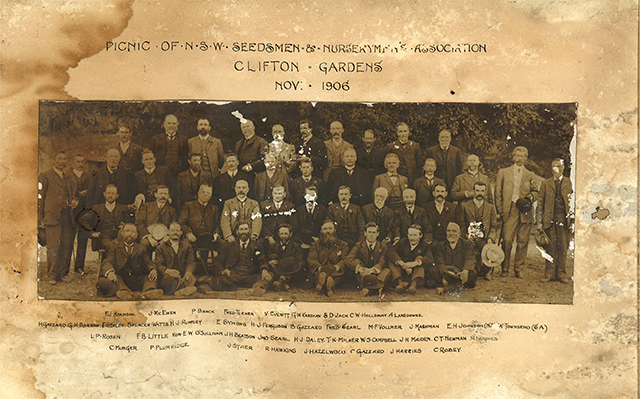 Picnic of NSW seedsmen and nurserymen, 1906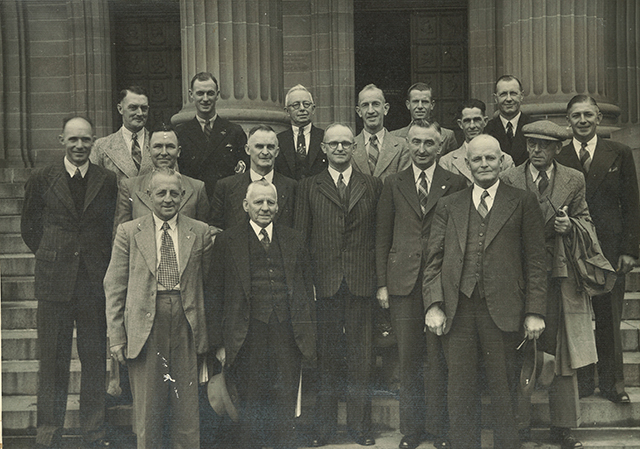 Official delegates and officers attending the conference of Federation of Australian Nurserymen, April 1947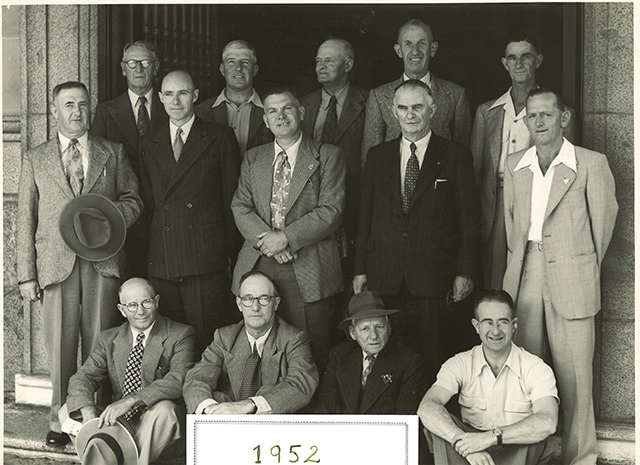 In the early years of the 20th century, nurserymen and seedsmen belonged to the same organisation, or at least met together to discuss their overlapping interests. This group evolved in the 1940s to become the NSW Association of Nurserymen, to provide a professional body for growers and sellers of quality plants. On 18 January 1973, the Certificate of Incorporation was issued and the association became The NSW Association of Nurserymen Limited. Over the past 60+ years its activities have increased immeasurably and it has developed into an influential organisation looking after the interest of both people and businesses in the nursery and garden industry.
Today the Nursery & Garden Industry NSW & ACT Ltd (NGINA) is the peak representative body for the nursery and garden industry in NSW and ACT, and consists of members from many sectors of the industry, including:
Growers and producers of plants who sell to other growers or producers, e.g., tissue culture, seed merchants, tubestock, plugs, trays.
Growers and producers of plants who sell to end users, e.g., interior plantscapers, landscapers and retail nurseries/garden centres.
Wholesalers who buy and sell plants but undertake only minimal growing.
Retailers whether as a retail nursery, garden centre or specialist plant outlet.
Landscapers, flower growers interior plantscapers, garden maintenance providers, etc.
Allied trade suppliers of growing media, fertiliser, chemicals, containers, building products, equipment, transportation, other services, etc.
Service providers including consultants, training providers, technical support companies, government departments, etc.