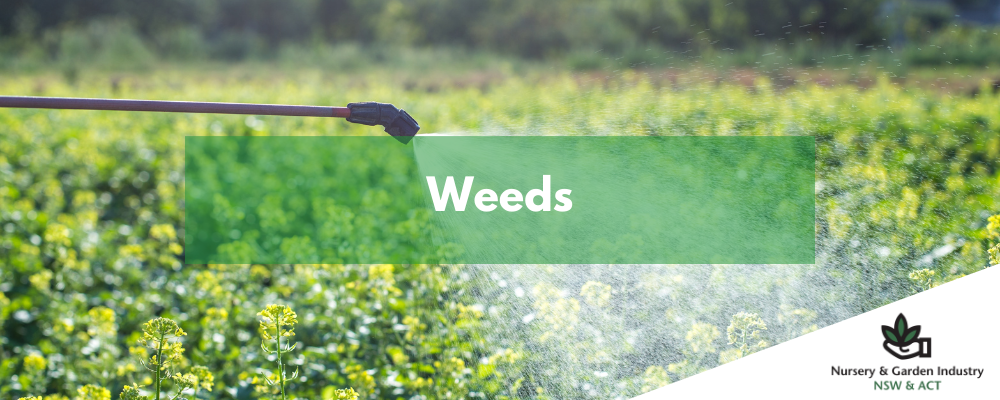 Weeds are literally a growing problem in Australia. NGINA is being proactive in the prevention of the spread of those plants that might have a negative social, economic or environmental impact. All members of the industry should keep updated on which plants are now either considered or declared as invasive weeds.
It is difficult to make an exact list of invasive plants that retailers and producers should be concerned about. It is recommended that members should stop growing and selling the plants on the following lists:
Declared noxious weeds — these are weeds declared by the NSW government as illegal for sale. The Department of Primary Industries (DPI) list of NSW weeds can be viewed by here.
Weeds of National Significance (WoNS) — these are considered the worst environmental weeds in Australia. Some of these plants are declared illegal for sale already but all should be removed from sale. Please note that not all of them are relevant to NSW or ACT. The WoNS list can be found on

Weeds Australia.